Gate Preparation Tips For Electrical Engineering EEE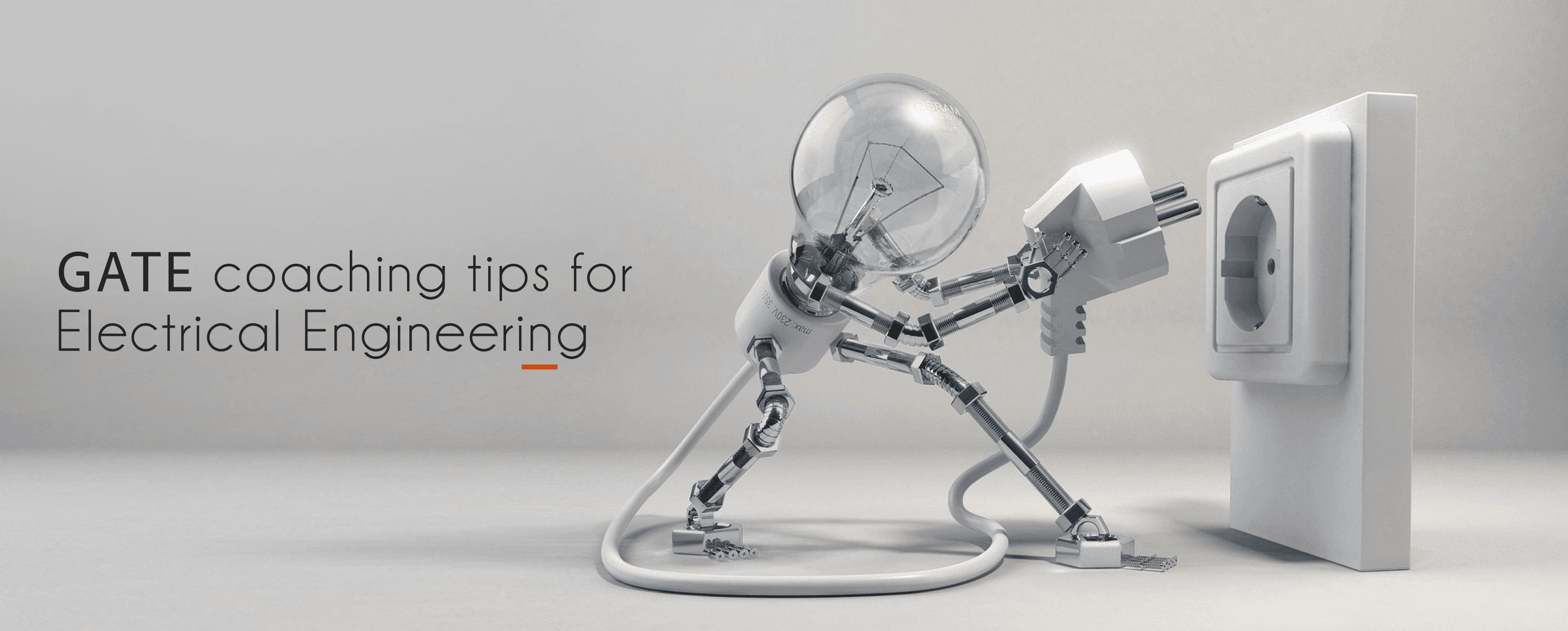 GATE is probably the most important and popular examination in the country right now. With every passing day, its popularity is increasing. GATE or Graduate Aptitude Test in Engineering is a graduate level examination that the aspiring students of engineering, who want to take admission to the post-graduate courses in IITs and NITs, take. Not only the post-graduate courses, but also for securing jobs in some of the sectors of central government in India, need a good GATE score.
Check out the tips to pass GATE 2018 with flying colors.
Every student, who aspires to take the GATE examination, must prepare himself/herself way in advance. This is to ensure a good score in this difficult examination, which offers a tough competition. Hence, strategic preparation is a must.
GATE Electrical Engineering:
Since GATE is a post-graduation course admission test for the IITs and NITs, there are quite a number of subjects that you can take the examination in. To be specific, there are 23 disciplines that you can take the exam on. Amongst them, one of the most popular ones that many students apply for is the Electrical Engineering course.
Here is a brief discussion on how you need to prepare yourself for the GATE EEE and the GATE preparation tips for EEE.
1. Know the Syllabus:
The first thing that you need to be aware of is the syllabus. There are basically 10 sections in the Electrical Engineering examination paper. These include –
Engineering Mathematics

Electric Circuits

Electrical Machines

Electromagnetic Fields

Control Systems

Power Systems

Signals and Systems

Analog and Digital Electronics

Electrical and Electronic Measurements

Power Electronics.
These are the most important subjects for GATE EEE. From all these sections, you will get a total of 65 questions that will carry a total of 100 marks. All these topics will be clubbed in 3 sections and it is mandatory for every student to answer the questions from the Engineering Mathematics section.
Read and know more about the all the things you need to know about GATE 2018.
2. Be Well Aware of the Syllabus and the Marking System:
It is very important for a student to understand the marking system. There are two types of questions –
While the multiple choice questions can mark you negatively, if you give an incorrect answer, the numerical questions do not deduct your marks if your answer is not correct.
There are 2 types of MCQs. Some bear 1 mark and some bear 2 marks. If you give a wrong answer for the MCQs that bear 1 marks, 1/3rd mark will be deducted. Similarly, 2/3rd of the marks will be deducted if you answer the 2 marks bearing MCQs wrong.
3. Engineering Mathematics Section:
One of the most important GATE preparation tips for EEE is, as already mentioned, you must attempt the questions from the engineering mathematics sections. The topics that you must prepare yourself for are –
Since this is a mandatory section, it is very useful that you prepare yourself for this section well in advance. Most students make the decision of taking this test for their future studies. They must pay careful attention in the classes for the engineering mathematics topics.
4. Know the Books:
It is very important that you know about the right books that will help you to score more for your GATE Electrical Engineering EEE. Since the right books are strategically designed for the students to understand the types of questions and the patterns of questions, rather than studying on your own, it is seriously helpful to search for the right books and GATE Electrical Engineering study material. Here is a list of the books that might be helpful for you –
Advanced Engineering Mathematics by E.Kreyszig (for Electrical Engineering Mathematics)

Signals and Systems- Nagoor Kani (for Signals and Systems)

Signals and Systems by Oppenheim and Wilsky (for Signals and Systems)

Power Electronics by P.S.Bimbhra (for Power Electronics)

For Beginners- Power Electronics by MH Rashid (for Power Electronics)

Engineering Circuit Analysis by Hayt and Kemmerly (for Electric Circuits)

Electrical Machinery by P.S.Bimbhra (for Electrical Machines)

Control Systems Engineering by Nagrath and Gopal (for Control Systems)

Power Systems by Jb Guptha & CL Wadhwa (for Power Systems)

Power Systems Engineering by Nagrath and Kothari (for Power Systems)

MicroProcessors by Ramesh s Goanker (for Digital Circuits)

For Digital Electronics, refer to Digital Design by M.Morris Mano (for Digital Circuits)

Electrical and Electronic Measurement and Instrumentation by AK Sawhney (for Measurement)

William .H.Hayt – Engineering Electromagnetics (for ElectroMagnetics)

Mathew N. O. SADIKU-Elements of Electromagnetics (for ElectroMagnetics)

Electronic Devices and Circuit Theory by Boylestad (for Analog)

Transient Analysis of Electric Power Circuits by Arieh L Shenkmann and also Chakrabarthi (for Circuit Analysis)
Along with these books, you also need the GATE Electrical by RK Kanodia for problem solving. However, here it must be mentioned that it is not mandatory to follow these books always and all the time. These books are written in a manner that will help to enlighten every topic in concern that is important in the GATE Electrical Engineering EEE. They are neither too brief, nor too lengthy. Therefore, it will save a lot of your time.
Check out GATE 2017-18 new changes .
5. Study Materials:
Study materials play a very important role in a good GATE score. A good study material from a reputed professor or from a good and renowned institute online or offline is very helpful if you want to score high in GATE.
You can search for the study materials online, or get admission to a good tutorial class that will coach you thoroughly, so that you can prepare for the GATE Electrical Engineering EEE. But of course, you can always prepare for the examination on your own. The best study materials are always made by following the best books, most of which are already listed here.
Also you can get some of  top educational apps for reference and often these are mainly used as best study materials.
6. Learn Time Management:
Since the GATE Electrical Engineering EEE is a very difficult exam that you will not get much time to prepare yourself, if you wait for your graduation to complete, it is a must that you learn how to manage time. The GATE preparation tips for EEE include –
Make a timetable

Adhere to it no matter what

Make short term goals to complete specific topics

Make long term goals to ensure that you finish a chapter by a certain time.
This will help you to ensure that you do not run out of time, when the last few days of the examination are due.
7. Tips to Prepare for GATE Electrical Engineering EEE:
If you are thinking of taking the GATE Electrical Engineering EEE in the coming year or a year after that, this is the ideal time to start preparing for yourself. Every student seeks some tips that will help him or her to prepare himself/herself better.
Though you need to follow the syllabus, you must make short notes while you complete a chapter or topic. This will help you to go through the chapter just before the exam, when you will not have enough time to read the entire chapter. Also while making the short notes of your own, it is a type of self studying. Know more about GATE self study.
No matter how well prepared you are and how thoroughly you read the topics, you need to solve sample question papers. The sample question papers will give you an idea of the type of questions that generally come in the GATE Electrical Engineering EEE.
One of the most important tips that will help you to know how to crack GATE Electrical Engineering is that you must take mock tests online. These mock tests will help you to solve problems within time and give you an idea of the scoring system.
Hope these tips are helpful for you. You can join any online or offline tutorial or coaching centre and start preparing for GATE Electrical Engineering EEE. Best of Luck!
Are you planning to crack the GATE Examination this year? Then you must enroll in one the best GATE Coaching center in Cochin who have helped many of their students to clear successfully. Contact us and book your seat before its too late.